For our winter term, we are going to study Stephen Simon's Maestro Classics CD collection. We reviewed 2 of their CD's in the spring (Mike Mulligan and His Steam Shovel & My Name is Handel) and loved them.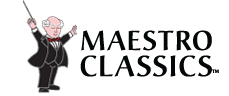 We are using...
Peter and the Wolf
The Story of Swan Lake
Carnival of the Animals
The Sorcerer's Apprentice
The Tortoise and the Hare
Casey at the Bat
There are free curriculum guides we can use as well!
Do you want to join us?
***Special Offer***And for our readers we have a special 20% OFF discount code for you to use at Maestro Classics now through
December 10, 2014 to celebrate their 10th anniversary. Just use
LITTLEHOMESCHOOLBLESSINGS to place your order.{By using our code, you support our homeschool and blog. We receive a 5% commission on your purchase.}
Wishing you homeschool blessings,
Connect with us: