The
TimelineBuilder iPad APP
($6.99) from
Knowledge Quest
provides an alternative to traditional paper and pencil timelines.

We'd recommend it for kids 5 and up that have experience using the iPad (with parental guidance for image selection).
How does it work?
From the main menu, select New Timeline (the yellow tab in above picture) by touching the tab and sliding your finger up. A folder will come up for you to type in a timeline name, description, start date and end date. You can select a background from a group of nine. Then click done.
It will be moved to the Open Timeline folder (green tab in above picture). At this point, you may start adding new events by clicking on New Event. Another box comes up for you to type in the event name, description, start date, and end date. You can then choose an image to represent your event either from wikipedia, the pasteboard, or from your own library. If you don't have an image, the app will plug in an automatic picture. Just continue adding all of your events until it is completed.
You can move your events around to fit them on the line to your liking and then if they aren't exactly how you want them to be,
you can snap them back vertically.
Once you have a collection of timelines, you can see your list in the Open Timeline folder (the green tab in above picture). Or if you'd like to delete any of them, you may do so in the Delete Timeline folder (the purple tab in above picture).
Finally, in the Share Timeline folder (the blue tab in above picture) you can click on the timeline that you want to share and choose save to photos or send through e-mail or share in iTunes.
There's also a video here to explain how to use the app.
What we did with it
We made a timeline of our whole family, the people we've studied from the 18th century, and of composers that we've studied over the last few years.
We used images from the internet and some we took specifically for the purpose with our iPad. In Ceesa's Book of Centuries, she's made drawings of events that have happened in a century or things that were created, used or invented. We took some pictures with the iPad and embedded them into our timelines as well.

Recommendations
When working on your timelines, I would recommended using small chunks of time or make timelines for similiar events.
Quotes from the kids
Ceesa says, "I like that I was able to put anything I wanted on it. I was able to put my family on it. And I could use it myself."
Wishlist for the app
-I really wanted to move pictures and information from one timeline to another. It would be great to be able to shuffle pictures and information from one timeline to another.
-We could have used an automatic save for the event box. When we accidentally hit out of the box, it would get rid of all of the information.
-Most of our images were a little fuzzy. I would love some cropping tools that would allow us to sharpen the pictures, resize them, and move things around.
Possibilities for the future
There are lots of different timelines we can create in the future...the kids life, a
story, a historic figures life (Abigail Adams for example), an event that covers several years (Civil War), and a special event for the kids.
Wishing you homeschool blessings,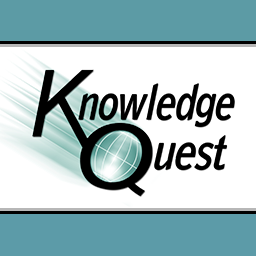 Click here
to read more reviews from Schoolhouse Review Crew.